We are all about tasty simplicity on Christmas Day when it comes to salads. It is easy to prepare most salads a few hours in advance, so you can serve them at room temperature – which is how they should be served for maximum taste. Here we give you some of our top simple salads for big occasions.
CAPRESE SALAD
Perhaps one of our easiest salads to make. Cut the tomatoes and tear the bocconcini in advance, so you can simply assemble in less than a minute when the time comes to serve it.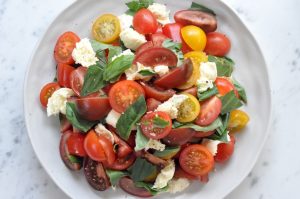 BEETROOT AND FETA SALAD
Again, this is a crowd-pleasing and easy to produce salad with great colour. Use the already cooked and peeled beetroots from the supermarket if you can.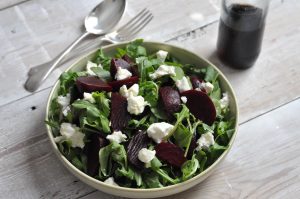 ASPARAGUS AND SALTED RICOTTA SALAD
Buy the salted ricotta for this scrumptious salad in the deli section of the supermarket or at your local delicatessen.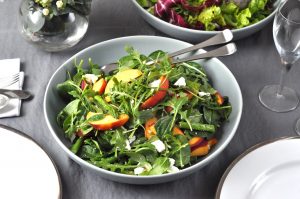 RADICCHIO AND OAKLEAF SALAD
Make a dressing of one part white balsamic vinegar (or white condiment) to two parts olive oil and a sprinkle of salt as a tasty dressing over an oak leaf or mixed leaf green salad.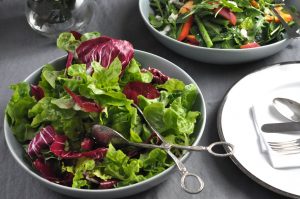 Give the PlanBuyCook app to friends and family for Christmas. Available now for iPhone and iPad at the App Store.