Nothing beats an easy marinade for a quick dinner. These are great recipes for the night before, or the morning before work, or – if you are really organised – when you come home from the butcher. They require only two ingredients, or a few dry spices added. You'll love how easy they are. Find your favourite brand and keep them in stock in your pantry for a summer sizzle.
MEXICAN FAJITAS
Add this great chipotle in adobo sauce (puréed) to stir fry beef strips and serve on wraps with corn, avocado, tomato or black bean salsa. If the kids are eating it, you may want to use less. We use about 100g (3 oz) to 500 grams (1 pound) of meat. Freeze the excess sauce for use another time. Serves 4.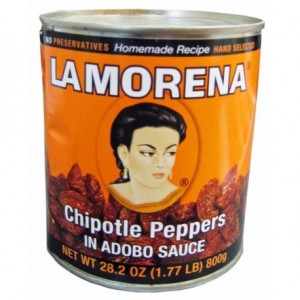 CHAR SIU CHICKEN
One of the quickest marinades around is chicken in char siu sauce. This is perfect for Vietnamese rice paper rolls or in a barbecue with steamed greens and rice. The brand we're using, which is MSG free. Use 1 cup of char siu sauce to 1 kg (2 lb) of chicken thighs. Serves 6+.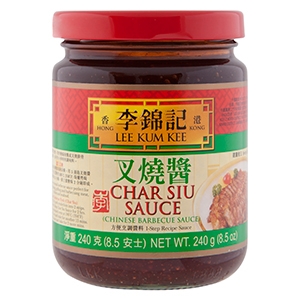 MANGO CHICKEN
This marinade is so easy. Add a teaspoon of ground coriander, a teaspoon of ground cumin and half a teaspoon of ground turmeric to 175g (6 oz) of mango chutney. Stir together and coat 1 kg (2 lb) of chicken thighs. Add a little olive oil if the marinade is a little thick. Perfect with a couscous salad, or rice and lentils. Serves 6.

EASY SWEET CHILLI TOFU
For a quick vegetarian marinade, coast ¼ cup of sweet chilli sauce over 300g (½ pound) of firm tofu sliced into batons. Leave to marinade, then place on baking paper on a tray and bake for 10 minutes at 180ºC / 375ºF / Gas mark 4–5. When it comes out of the oven, squeeze over lemon juice and serve with steamed leafy greens and rice, or in vegetarian crepes. Serves 4.
INDIAN CHICKEN
Combine a cup of natural/Greek yoghurt with 3 teaspoons of garam masala, with 1 teaspoon of ground turmeric and 1 tsp of ground coriander. Coat 600 grams (1 lb 3 oz) of chicken thighs and leave to marinate. Serve on wraps with eggplant or mango relish, lettuce, cucumber and yoghurt. Serve with a salad on the side. Serves 4.