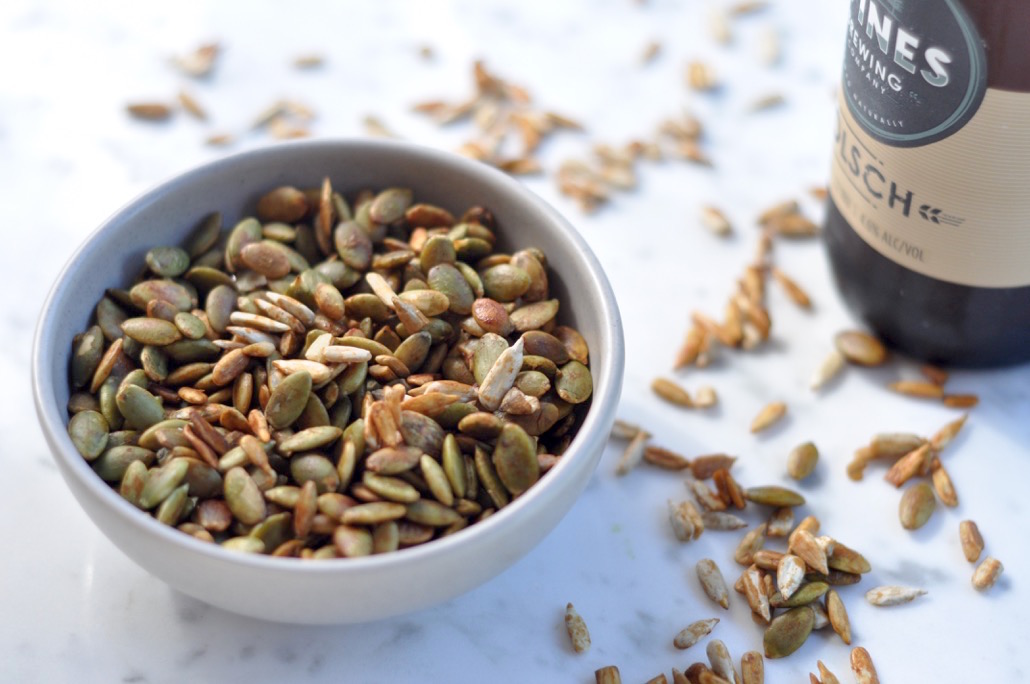 These soy roasted seeds are smashing with afternoon or pre-dinner drinks. They are made in minutes, and will keep for a few days in an airtight container.
SOY ROASTED SEEDS
Prep: 2 mins
Cook: 5 mins
Serves: 8 as a snack
Ingredients
150g of pepitas (pumpkin seeds)
100g of sunflower seeds
20–40ml (1–2 tablespoons) of soy sauce or tamari
Method
In a large frying pan, dry roast the peptise and sunflower seeds, keeping the pan moving constantly to give them an even, golden colour.
Then sprinkle with soy and toss to combine.
Turn into a serving bowl and leave to cool until ready to serve.
Join our Dinner Done Challenge to get your meal planning sorted. It includes a free printable meal planner and shopping list template, recipes, tips and know-how to get you from zero to meal planning hero in just 25 days. 
Looking for quick meal ideas? Meal planning is the answer. Get the PlanBuyCook meal planning app here, and you can add your own recipes or use any of our 130+ meal and snack ideas.