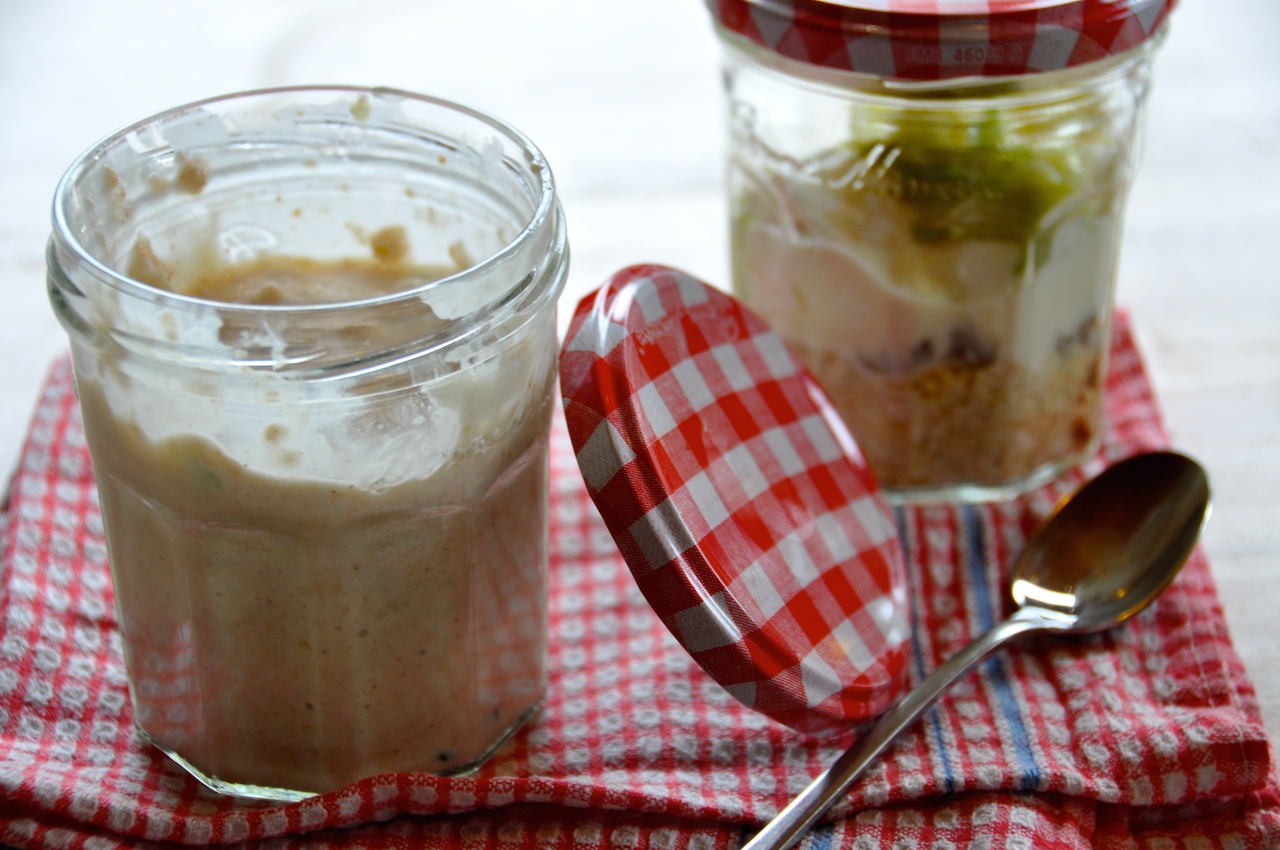 Get your kids to make their own bircher muesli. They do the prep the night before, and you get to sleep in as they feed themselves breakfast. Perfect for a weekend morning. 
We like to use old jam jars as you add all the ingredients, cover with a lid then leave them to sit in the fridge overnight. In the morning, the kids just stir through and then eat away to their hearts' content. It is a great spring replacement for porridge. The kids can choose their favourite flavours (see some suggestions below).
BIRCHER MUESLI
Serves: 1
Prep time: 10 minutes
Cooking time: overnight sitting in fridge
Ingredients per person
50g of rolled oats
a pinch of cinnamon
50–100ml of apple juice (50ml will give you a thicker consistency)
½ apple, grated
10g of sultanas (optional)
60g of yoghurt
¼ tsp of honey
Other variations
Use frozen berries instead of apple
Replace honey with brown sugar if you prefer
Toasted almonds, pistachio nuts or sunflower seeds, or dried apricots and hazelnuts.
Method
Place the oats in the bottom of a jar or plastic container.
Add the cinnamon, then pour over the apple juice.
Add the grated apple, sultanas (if using), yoghurt and honey in that order.
Cover with a lid or plastic wrap and refrigerate overnight.
In the morning, stir through and eat.
Get the kids in the kitchen with the easy-to-cook recipes in the PlanBuyCook meal planning app, available for iPhone and iPad.
Join our FREE Dinner Done Challenge to get your meal planning sorted. It includes a free printable meal planner and shopping list template, recipes, tips and know-how to get you from zero to meal planning hero in just 25 days.