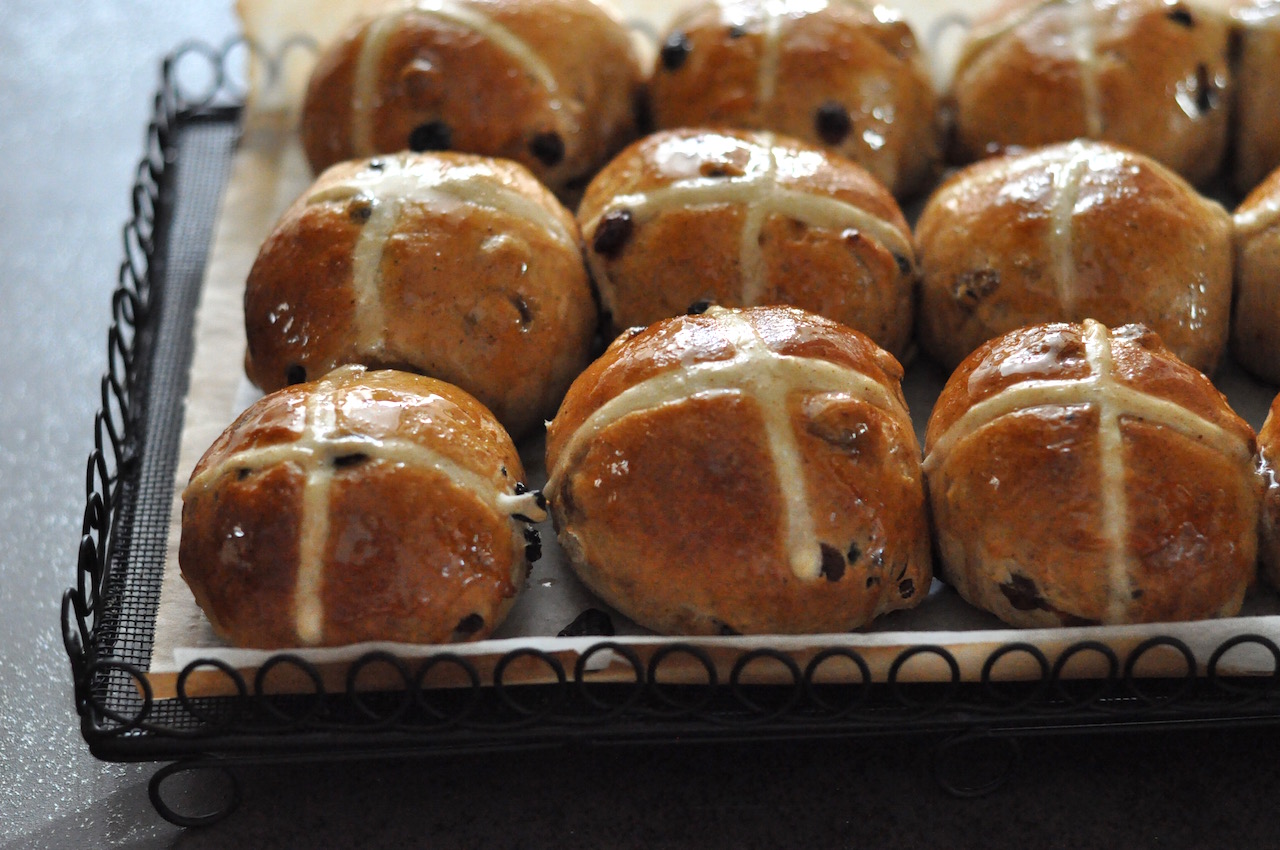 As Easter Friday rolls around, many turn their minds to homemade hot cross buns. Well think no more: we have the best recipe for you (and it's not even ours!). We can't really better Karen Martini's fabulous hot cross bun recipe, so instead we've just cooked them up, photographed them, with a few minor amendments. Enjoy!
The first time I ever made homemade hot cross buns I swore I wouldn't do it again. But then Jen made these smashing ones last week and I've decided that it is time to give them another try. It helps with her chef baking know-how, which goes a long way to improving the shape of these delicious buns.
Without further ado, here is the link to Karen Martini's recipe. Jen simplified it by omitting the orange peel and the cocoa powder, and only used half the quantity of cross mix as she had leftover mixture the first time she made them.
http://karenmartini.com/cook/recipes/hot-cross-buns
Join our Dinner Done Challenge to get your meal planning sorted. It includes a free printable meal planner and shopping list template, recipes, tips and know-how to get you from zero to meal planning hero in just 25 days. 
Try the PlanBuyCook meal planning app, where you can scale your meals to match your household size. View it here.