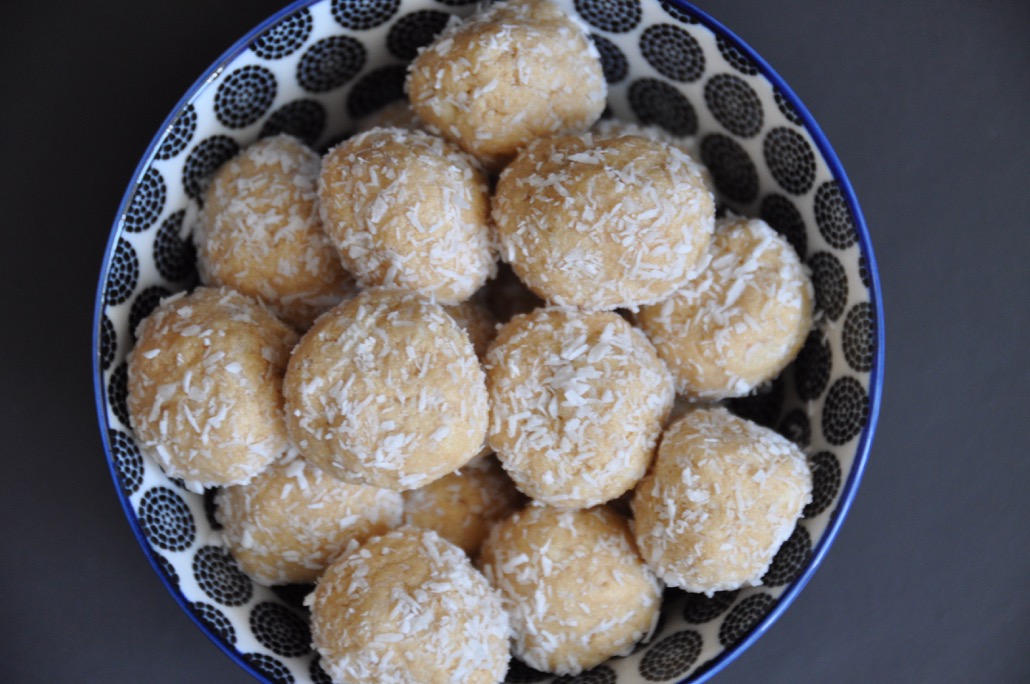 These little peanut butter balls are great for a quick energy hit. Make them and freeze them, as it is good to use up powdered milk when you have it. Or keep the powdered milk for your next camping adventure. They are a great gluten-free after-school snack. 
PEANUT BUTTER ENERGY BALLS
Prep: 2 mins
Cook: 5 mins
Makes: 16 balls
Ingredients
½ cup (40g) of powdered milk
½ cup (40 g) of desiccated coconut + extra for coating
½. cup (100g) of smooth peanut butter
½ cup (50g) of honey or rice malt syrup
Method
Combine all the ingredients in a bowl. If the mixture seems a little dry, add a tablespoon of water.
Using the palms of your hands, roll the mixture into 3cm/1 inch balls.
Coat in extra coconut, and roll in your hands to make the coconut stick to the balls.
Refrigerate or freeze until required.
TIP
Best not to send these to school in case there are kids with a nut allergy. Keep for after-school instead.
Nothing gives you more energy than stopping the worry about what's for dinner. Get the PlanBuyCook meal planning app here.
Join our FREE Dinner Done Challenge to get your meal planning sorted. It includes a free printable meal planner and shopping list template, recipes, tips and know-how to get you from zero to meal planning hero in just 25 days.