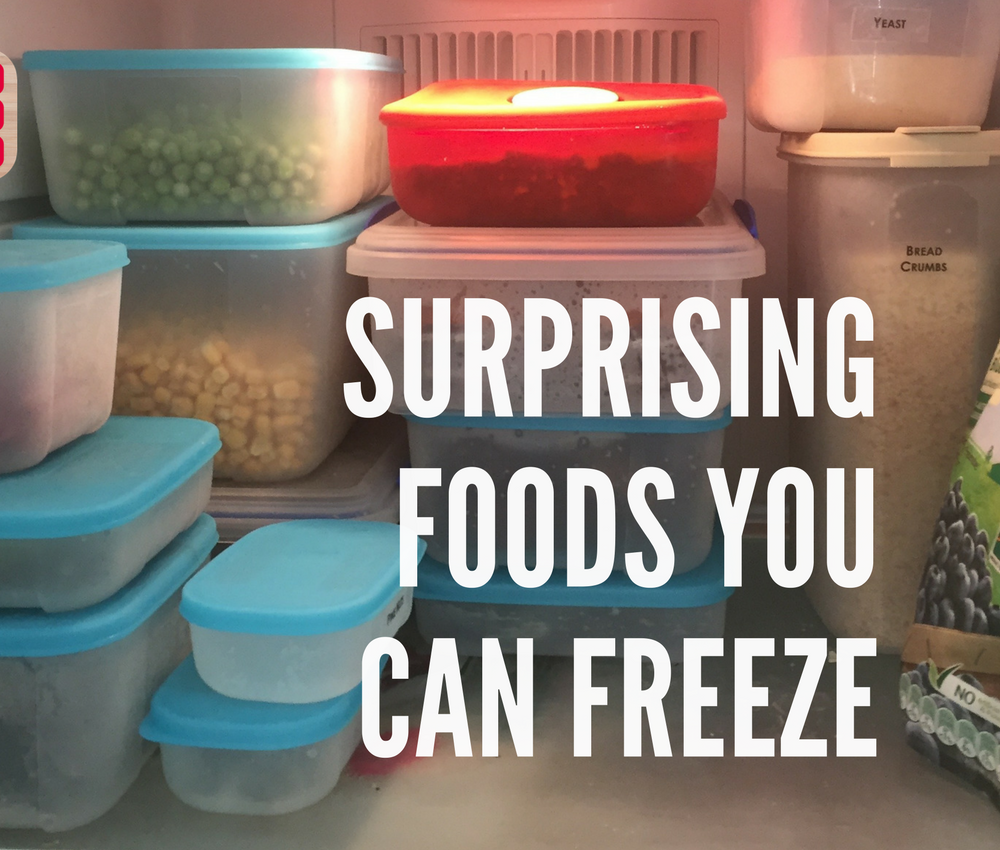 We all know about storing frozen vegetables, frozen berries and raw meat, but there are loads of foods that you can store in your freezer if you don't manage to use them in time when fresh. Here we give our list of most surprising things you can freeze to avoid food waste.
20 SURPRISING THINGS YOU CAN FREEZE
marinated meat (make a marinade when you get home from the supermarket and freeze it immediately – dinner done)
egg whites (not whipped) in a resealable bag
bacon (buy in bulk and freeze in portions you will use it in)
lemon and lime juice, in ice cubes
milk
bread
old bread (or store as ready made breadcrumbs by either hand grating or using a food processor)
blanched vegetables
diced cooked onions
caramelised onions
cooked grated zucchini
lemongrass (cut the root off when frozen and then grate on a microplane to use – so much easier than chopping it)
chillies
pinenuts
old ripe bananas for smoothies or banana bread
kaffir lime leaves
curry leaves
wilted spinach
shredded poached chicken (perfect for sandwiches during the week – you can add mayonnaise once defrosted)
homeade brownies, cakes, muffins, muesli/granola bars.
TIP
Double all freezable meals and keep the second portion for use a few weeks later. A home cooked meal straight from the freezer is the ultimate fast food.
Join our Dinner Done Challenge to get your meal planning sorted. It includes a free printable meal planner and shopping list template, recipes, tips and know-how to get you from zero to meal planning hero in just 25 days. 
Get the PlanBuyCook meal planner for iPad and iPhone here. You can scale all meals to match your household size, and double any freezable meal proportions. Dinner done.