We've put together a collection of great Easter-inspired recipes. Starting with hot cross buns and finishing with a lovely hazelnut meringue torte, you can get your fill of chocolate and sweetness, with a few Good Friday fish recipes in the middle. We tried making our own Easter eggs in the spirit of cooking from scratch, but only ended up with a good photo and nothing we could share. The store-bought ones were a bargain based on our experience. Happy Easter from Jen and Gaby, and enjoy some great special-occasion food.
Hot cross buns
We can't really better Karen Martini's fabulous hot cross bun recipe, so instead we've just cooked them up, photographed them, with a few minor amendments.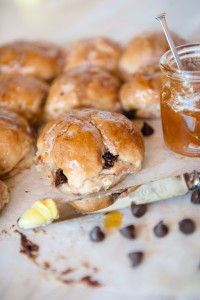 Gluten-free chocolate hot cross buns
Being gluten-free doesn't mean you should miss out on hot cross buns. We use a bread mix for these scrumptious GF chocolate hot X buns.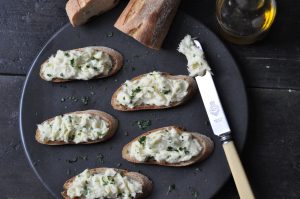 Baccala / Bakalaj
An Istrian (in northern Croatia) favourite at Easter and Christmas. Start 3 days in advance.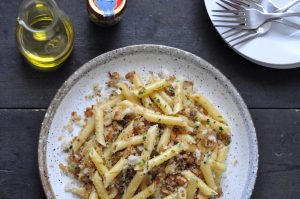 Pasta with anchovy breadcrumbs
A great pantry dish that goes well with a side of Baccala (above).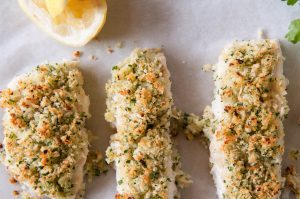 Herb crusted fish
Looking for a Good Friday main dish? This is super tasty and easy to make. Serve with salad or wilted spinach.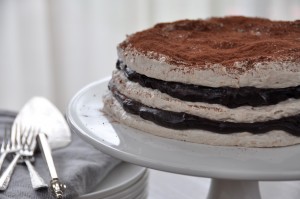 Hazelnut torte
This lovely torte is a showstopper for a family occasion. Nice to serve on Easter, and as a bonus is gluten free.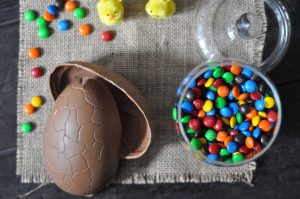 Making your own Easter eggs
(full disclosure, this was an epic fail – clearly only do if you are crazy or more skilled than us!)
Can't help you out with a link or recipe for your own Easter eggs as ours cracked. Hint: buy a good quality mould, or just appreciate the store-bought ones that don't take the time or effort we spent trying to perfect them!