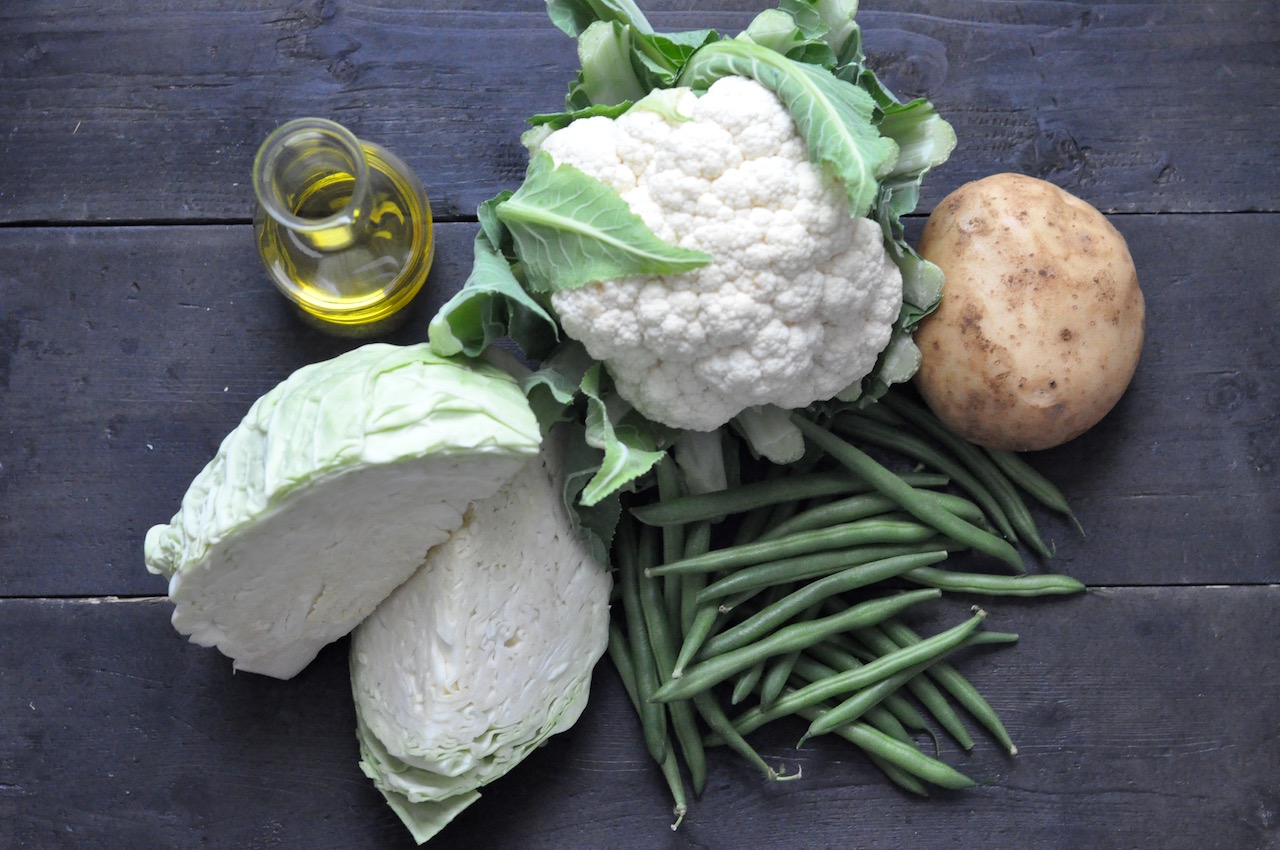 Looking for a great use of the vegetables left in the crisper? This is a perfect method for rescuing cabbage, cauliflower or green beans from heading to the compost, or worse, the bin. It tastes great and works as a side serve of vegetables to go with any meat dish. The same method applies to all three veg – you just need a potato, some olive oil and salt. Jen serves this to her kids as an after school snack over the winter months. #WarOnWaste
[INSERT VEGETABLE NAME HERE] & POTATO
Prep: 5 mins
Cook: 30–40 mins
Serves: 4 as a side
Ingredients
1 large potato, peeled and sliced
500g / 1lb of green beans or cabbage or cauliflower
1 tsp of salt
2 tbsp / 40ml of extra virgin olive oil
Method
Place the sliced potato in the bottom of the saucepan with the beans/cauliflower/cabbage on top. Cover with water and add the salt.
Bring to the boil, then reduce the heat and simmer for 25 minutes.
Strain off the water, return the pot to the stove. Over a low heat, let all the excess water evaporate. Don't leave the pot unattended as it can burn.
Mash the potato with a fork on the side of the pot. Add the extra virgin olive oil and adjust the seasoning.
TIP
Even though in general blanched green vegetables taste great, for this recipes they are better well cooked.
Join our Dinner Done Challenge to get your meal planning sorted. It includes a free printable meal planner and shopping list template, recipes, tips and know-how to get you from zero to meal planning hero in just 25 days. 
Meal planning can help eliminate food waste. Get some great side serve inspiration from the PlanBuyCook meal planning app, available for iPhone and iPad here.