This week we are mixing up barbecuing, Mexican, vegetarian and some freezer meals for our spring meal plan. Roast the vegetables for the veggie patties when cooking another meal to save time. Anzac biscuits are an easy lunchbox snack this week – you can also double the ingredients and freeze half the batch in its raw form as a log, to make it easier to simply slice and cook quickly later on. Done.
MEAL PLAN #53 – SPRING
Monday – BBQ lamb with couscous. Double the meat in this recipe for use later on. Recipe on the app.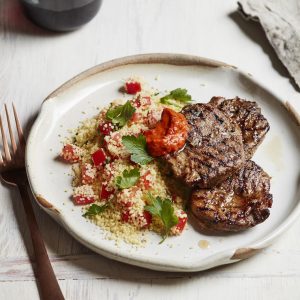 Tuesday – Chilli con carne – double and freeze half. Recipe on the app.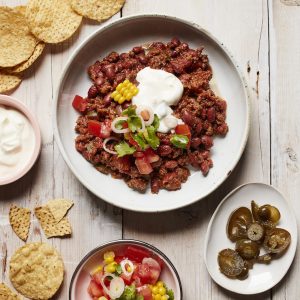 Wednesday – Veggie patties – recipe in the app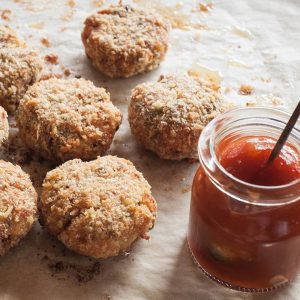 Thursday – Chicken and corn ginger balls – from the freezer from week #51. Recipe on the app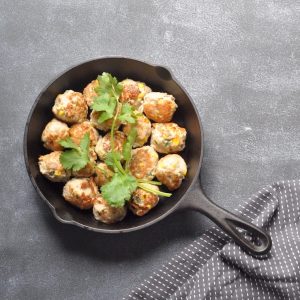 Friday – Leftover night – pot luck meal from the fridge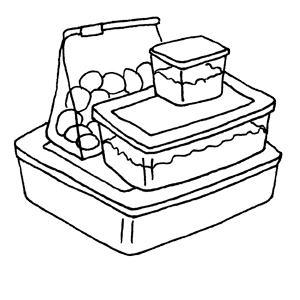 Saturday – Mango chicken from the freezer from week 51. Great with rice lentil salad. Recipe on the blog and the app.
Sunday – Easy meal Lebanese pizzas. Grab some lebanese (arabic) bread and top with passata and mozzarella, and any leftovers meats or roasted veg from veggie patties. Super simple.
For the lunch boxes – Anzac biscuits – on the blog and app