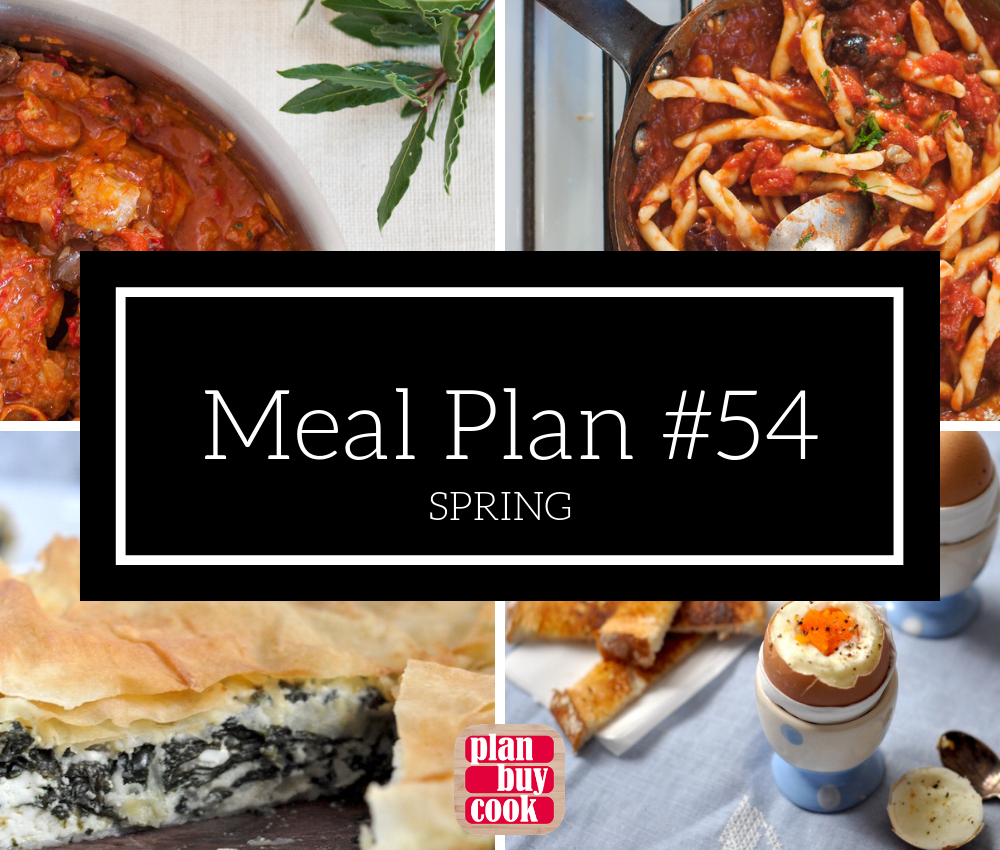 Sometimes as we get closer to the end of the year we are kind of limping through the cooking week. But it is at this time of year that you need a meal plan the most, as you tend to find yourself super busy. The freezer meals are key at this time. This week, the puttanesca pasta (a pantry meal) and can easily be dropped if you find yourself going out – no ingredients will go to waste if you move it to next week. Done.
MEAL PLAN #54 – SPRING
Monday – Beef satay sticks. Double the recipe for use later on. Recipe on the app.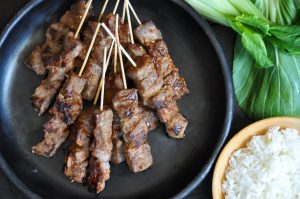 Tuesday – Puttanesca pasta – double the sauce and freeze half. Recipe on the app and the blog.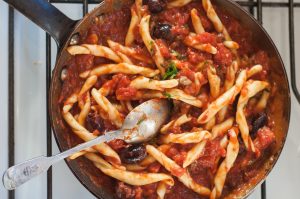 Wednesday – Spanakopita – recipe in the app and the blog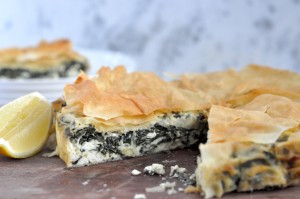 Thursday – Chicken and chorizo braise – from the freezer from week #52. Recipe on the app and the blog
Friday – Leftover night – pot luck meal from the fridge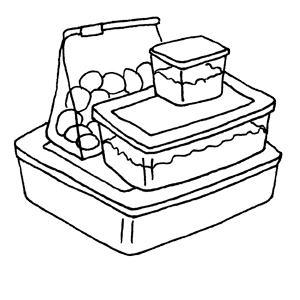 Saturday – Tacos from the freezer from week 52. Recipe on the blog and the app.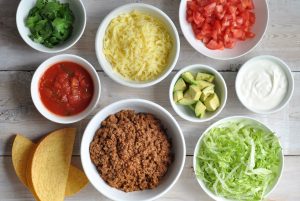 Sunday – Eggs on toast – any way you like them.  How-to on the blog. Super simple.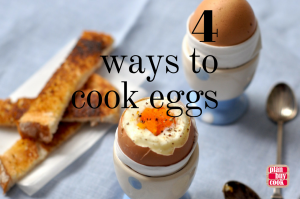 For the lunch boxes – Choc chip cookies – on the blog and app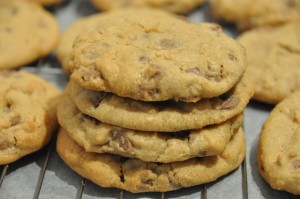 The PlanBuyCook meal planning app is available for iPhone and iPad here. It includes 130 great recipes that you can scale to match your household size, or easily double recipes for freezing.