It is great to have options for side dishes that aren't always rice, pasta or potatoes. Here we give you some simple sides that can rock just about any meal without too much effort.
SIMPLE SIDE DISHES
Leaf salad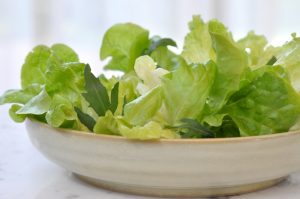 There is no simpler salad that this one. Jen offers it as a family salad throughout the year, or as one of a few salad options when entertaining. Use rocket or oak leaf lettuce – or both– and top with white balsamic vinegar* and olive oil (1 part vinegar, 2 parts oil) plus a sprinkle of salt. Perfect.
*If you can't get white balsamic vinegar (sometimes known as white condiment in the shops), use plain white vinegar.
Asian greens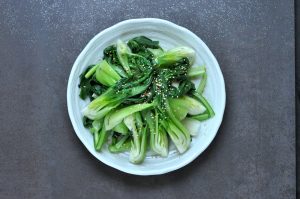 Use any of the Asian greens you can get in the supermarket – Chinese broccoli, bak choy, baby choy, choy sum. Simply bring a large saucepan of salted water to the boil, place the washed greens in the boiling water, then strain two minutes after it returns to the boil. Add a dressing of sesame oil, light soy sauce and water, and top with toasted sesame seeds. Recipe on the app.
Couscous
Steaming couscous is quite simple, and super simple if you have a microwave. See the recipe for both the stovetop and microwave versions on the PlanBuyCook app. Make sure you use a fork to separate the grains initially. Also see the Pumpkin and couscous salad recipe, great as a side for a tagine and the BBQ lamb recipe.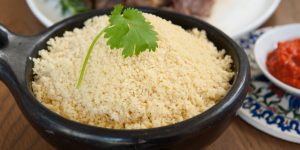 Braised pearl barley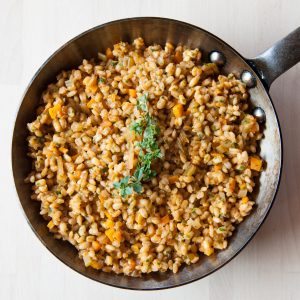 The is great with a steak, roast chicken, lamb or sausages, or an alternative to risotto for vegetarians. It is high fibre and filling, and a nice change from your more traditional roast potatoes. Recipe on the app.