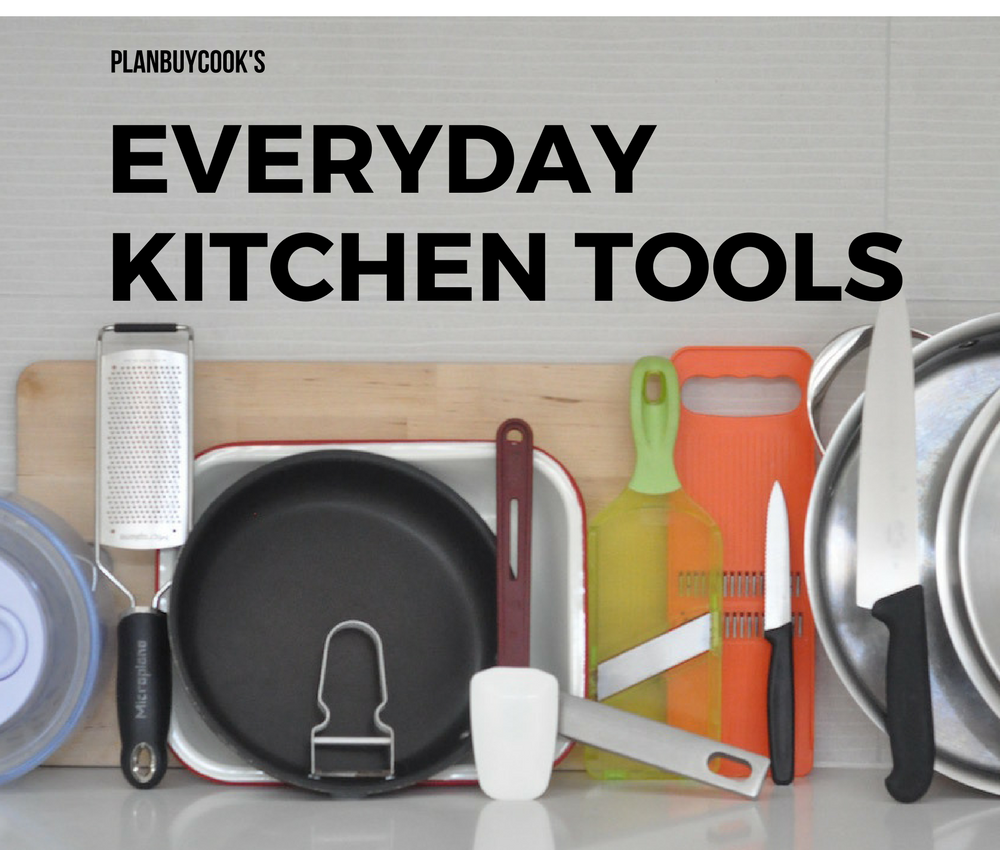 We are constantly bombarded with ads for the latest and greatest in kitchen utensils and yet still no closer to knowing what we really need. Rather than getting caught up in the hype, here PlanBuyCook's Jen outlines her most used kitchen utensils that allow her to chop, grate, spin and cook most family meals.
Good quality vegetable peeler.
Sharp paring knife.
Handheld julienne matchstick slicer (we use a 1.5mm fine slicer).
Handheld strip slicer. Great for slicing vegetables for salads.
Heatproof spatula (silicone ones are great as they are flexible).
Fine hand-held grater.
Good quality cook's knife that is sharpened once a year.
Salad spinner to dry salad ingredients and herbs after washing.
Good quality non-stick frypan. Replace your frypan when the non-stick surface is damaged and no longer non-stick.
Large but shallow saute saucepan with a lid that can transfer to the oven.
Baking dish for lasagne, pasta bakes roasting veg and resting meat.
Chopping board or two.
With these items on board, you have all you need to start creating in your kitchen. It also makes a perfect gift pack for a home leaver.
What item can't you live without in your kitchen?
Getting organised in the kitchen starts with meal planning. Get the PlanBuyCook meal planning app for iPhone and iPad here.
Join our FREE Dinner Done Challenge to get your meal planning sorted. It includes a free printable meal planner and shopping list template, recipes, tips and know-how to get you from zero to meal planning hero in just 25 days.