How good does a pie taste when the weather is cooling down? I like to serve these cottage pies in ramekins as individual serves, but you also make a larger pie in a baking dish if you prefer or don't have ramekins. Homemade muesli bars are also on the snack menu for quick lunch boxes now school is back. This week we are doubling the meat mix for the Cottage pie and the Puttanesca pasta. We are also using some food banked meals from week 24, reducing your cooking load to only 4 meals from scratch this week, plus some sides, and a leftovers meal. 

MEAL PLAN #26: AUTUMN/FALL
Monday – Cottage pie – double the recipe and freeze half. Recipe on the app.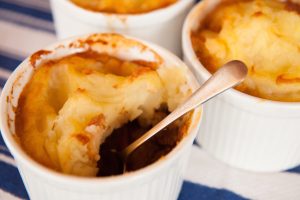 Tuesday – Puttanesca pasta. Double the bean mix and freeze half. Recipe on the app and the blog.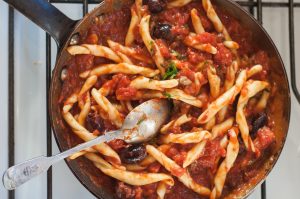 Wednesday – Poached chicken with lamb rice. Recipe on the app. Serve with salad.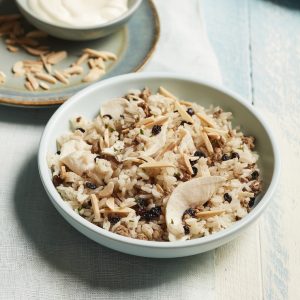 Thursday – Italian meatballs from freezer from week 24. Recipe on the app.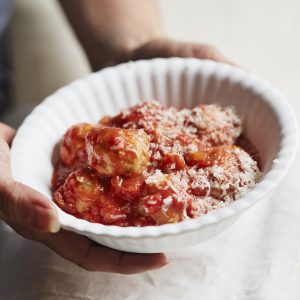 Friday – Leftovers / dining out / takeaway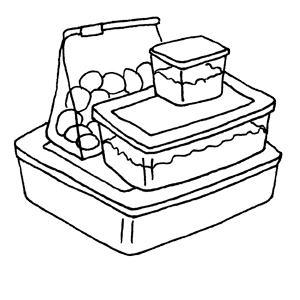 Saturday – Nachos using the bean quesadillas from freezer from week 25. Recipe for bean quesadillas on the app and the blog. Simply heat some corn chips in the oven for about 10 minutes, then top with the bean mix, some lettuce, the salsa and sour cream.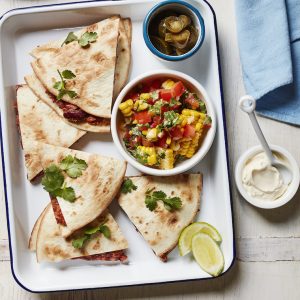 Sunday – Simple meal: Eggs on toast. Add any sides you like, such as smashed avocado, wilted spinach or kale, bacon if you fancy. Or as is. Just as long as it is simple.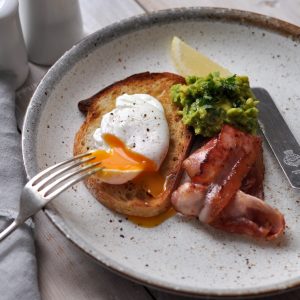 Snacks: Homemade muesli bars – recipe on the app and the blog.