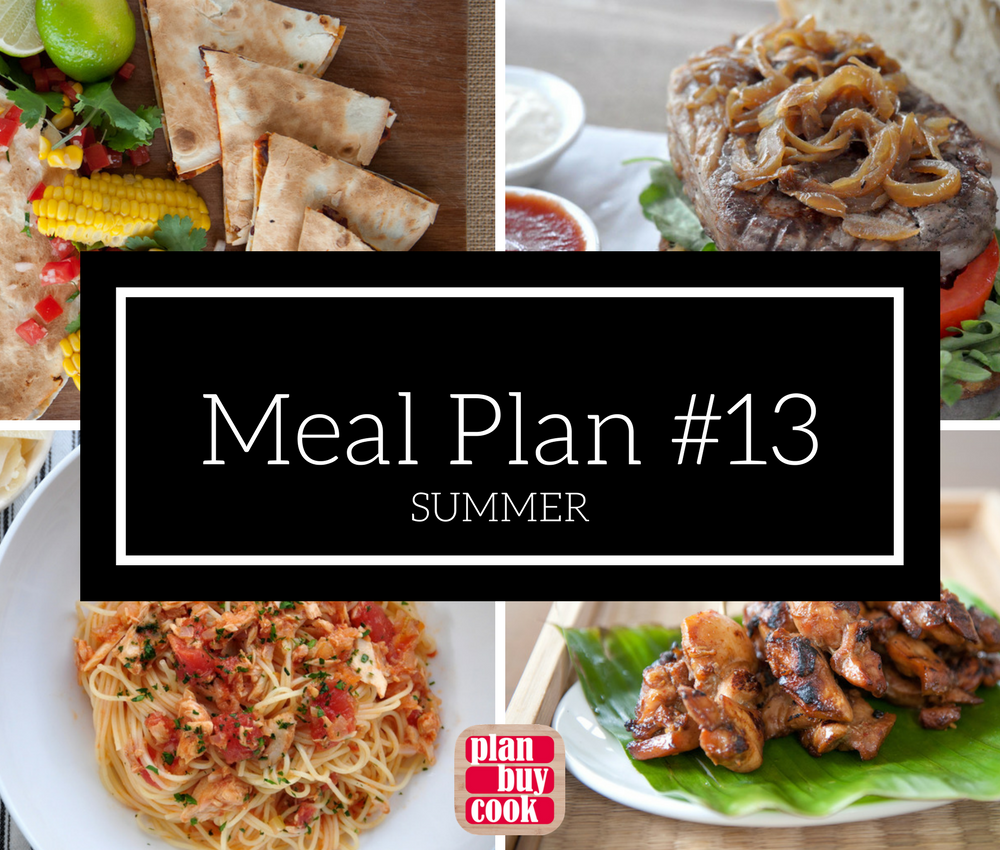 The never ending summer means salads and quick dinners are the order of the day. Sneaking in a takeaway meal is always great. My kids like to ask for fish and chips which I then cobble together a salad from leftovers in the refrigerator.  Here are some ideas for quick summer meals.
MEAL PLAN #13 – SUMMER
Monday – Chicken skewers with rice and asian greens. Double the meat and freeze half for a few weeks later. Recipe on the app and on the blog.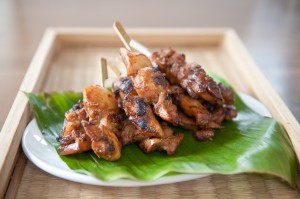 Tuesday – Thai beef salad. Recipe on the app.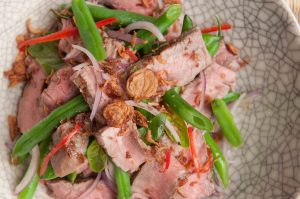 Wednesday – Steak sandwiches. Recipe on the blog.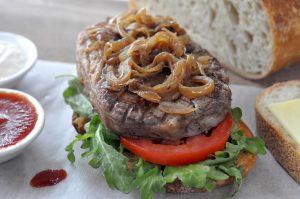 Thursday – Pantry tuna pasta. Recipe on the app and the blog.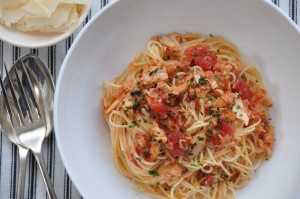 Friday – Leftovers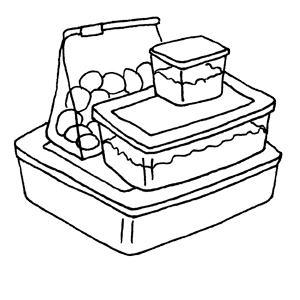 Saturday – Bean quesadillas. Double and freeze half the sauce. Recipe on the blog and the app.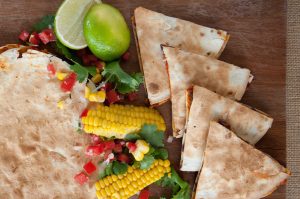 Sunday – Takeaway or a quick meal like eggs on toast.
Snacks – Berry muffins. Recipe on the app and the blog. Freeze ready for lunches next week.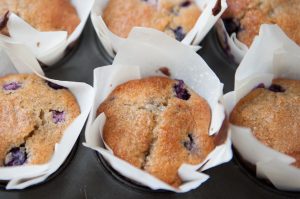 Save time and money by meal planning using the PlanBuyCook app. Available for iPhone and iPad. 
Join our FREE Dinner Done challenge to go from meal planning zero to hero in just a few short weeks. Find out more here.