Pesto is one of those perfect meals: vegetarian, freezable, only takes a tiny bit of space in your freezer and is ready in minutes. Not only is is great on pasta, it also works well in toasted sandwiches or on toast with eggs. This week we are doubling the Pesto and the lamb mix for Lamb with yoghurt topping. We are also using some food banked meals from weeks 19 and 20. This reduces your cooking load to only 3 meals from scratch this week, plus some sides, a leftovers meal and simple meal on Sunday night. 

MEAL PLAN #22: AUTUMN/FALL
Monday – Pesto pasta. Recipe on the app and the blog. Double and freeze half.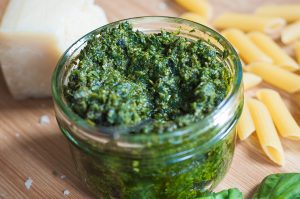 Tuesday – Lamb with yoghurt topping Recipe on the app. Double the lamb mixture up to the point you add the rice. Freeze half – when you reheat the lamb mince, add the rice and the yoghurt topping.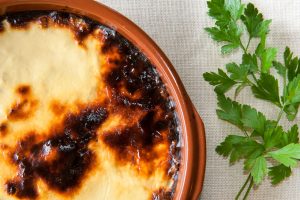 Wednesday – Herb crusted fish. Recipe on the blog and the app. Serve with wilted spinach and mash.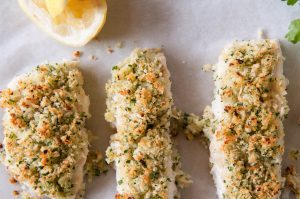 Thursday – Nepalese chicken curry (from week 19). Recipe on the app. Double if you haven't made it already.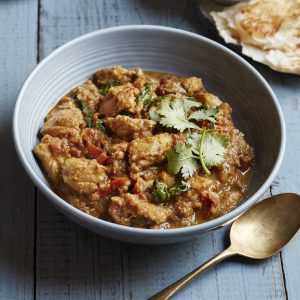 Friday – Leftovers / dining out / takeaway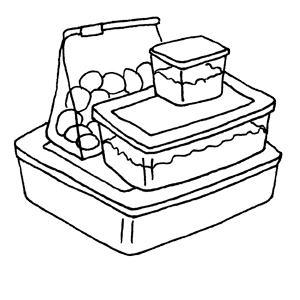 Saturday – Meatloaf – use meat mix from the freezer from week 20. Recipe on the app. Double recipe if making for first time.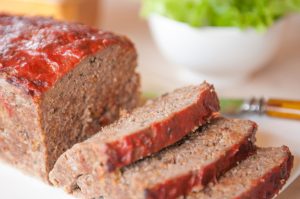 Sunday – Super-simple meal night. Think about eggs on toast, baked potatoes, lebanese pizzas or toasted sandwiches.
Snacks: Semolina cake – recipe on the app and the blog.