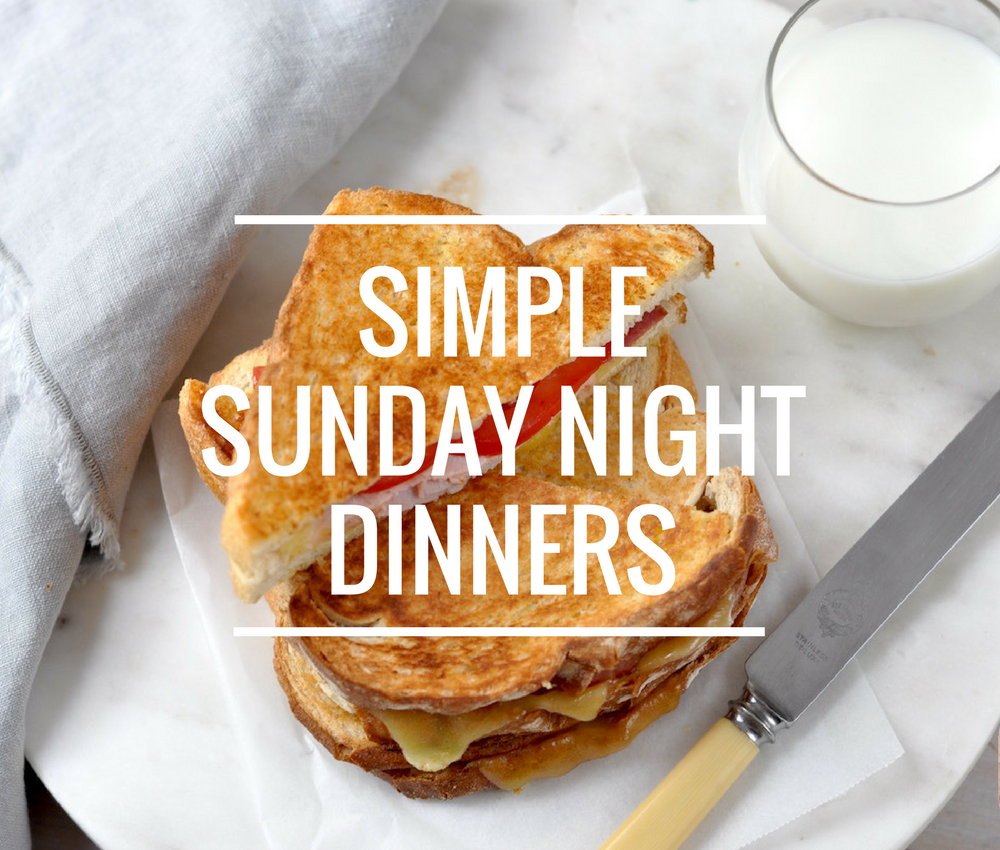 Sunday night is a great night for a quick meal that doesn't require a lot of effort. Having one night a week where you do as little as possible, or other members of the family can do for themselves, is a great meal planning hack. Here we give you 7 good ideas for fast meals without a fuss.
Toasted sandwiches: cheese and tomato, ham and cheese, pesto, sardines, or BLTs. Butter the outside of the bread to give a lovely golden colour to the toast.
Quick pasta meals: Easy tuna pasta, Carbonara: use ingredients from the pantry and only take 20 minutes to cook. See the Puttanesca and Pesto recipes are on the PlanBuyCook app.
Eggs anyway you like them: scrambled, poached, fried or boiled. You can always add chilli, spring onions, feta, or chorizo to spice them up a bit. See our YouTube video on low fat scrambled eggs.
Baked potatoes: add your favourite fillings, such as chilli con carne, baked beans, sour cream, butter and corn.
Soup: check out our Mulligatawny recipe and the PlanBuyCook app for some great soups that can be frozen and served on the night with some crusty bread.
Pizza: make your own dough or buy a store-bought base or even Lebanese bread from the freezer
Homemade baked beans.
Join our Dinner Done Challenge to get your meal planning sorted. It includes a free printable meal planner and shopping list template, recipes, tips and know-how to get you from zero to meal planning hero in just 25 days. 
Get the rest of your week organised with one shop and plenty of meals. Great dinner recipe ideas on the PlanBuyCook app as well as a shopping list and nutritional info at www.appstore.com/planbuycook.