Cooking is a great life skill to learn. A friend has a rule of thumb that when a child starts high school, they should be cooking a family meal once a week. So what are good recipes to start with? Here we give you some of our top recipes that are a great starting point for teenagers. TEENAGERS STARTOUT MEALS
Tacos
Tacos are easy to make and generally a hit with people of any age. Our recipe includes a make your own taco seasoning mix, and you can even learn how to make the tomato salsa from scratch. Double the meat mix and freeze half, or freeze any meat leftovers as single meals for down the track.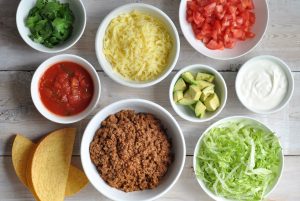 Chicken hokkien noodles are packed with vegetables and quick to make. Skip the uber eats or food hall and make this great noodle dish. If green beans are expensive, use buk choy instead.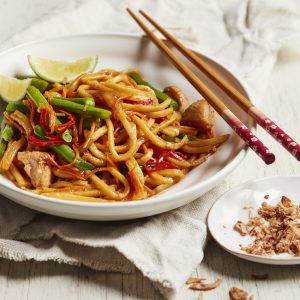 Italian sausage and white bean
This is like a cheats meatball dish, as you use the sausages to make the meatballs. Easy to serve with some crusty bread and steamed veg on the side.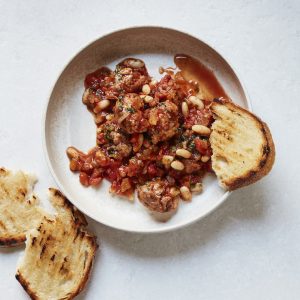 Vegetarian fried rice
You don't need to have meat every night of the week, and this quick vegetarian fried rice is a great addition to the repertoire.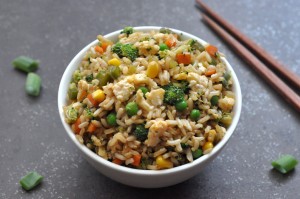 Roast chicken
Mastering a roast meal is not that hard and one of those basic recipes everyone should know how to cook. A family pleaser – get the other household members to help out with the washing up at the end! Recipe on the app and coming soon to the blog.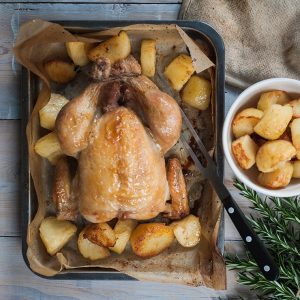 Homemade hamburgers
If you want to save some serious dollars, learn to make your own hamburgers rather than spending $20+ each at a cafe. We recommend doubling the recipe and freezing the remaining patties uncooked for a few weeks down the track.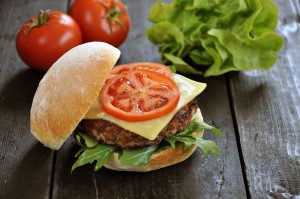 Pantry tuna pasta
We love a pantry meal and it is great for teenagers to be able to rustle up a meal from some simple pantry ingredients.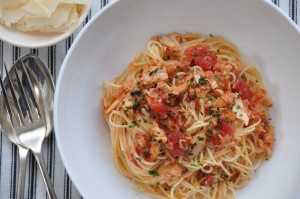 The Plan Buy Cook Book is a great way for teenagers and home leavers to learn how to cook on a budget, meal plan and reduce waste.